Call for Outreach Committee We are looking for members to promote attendance a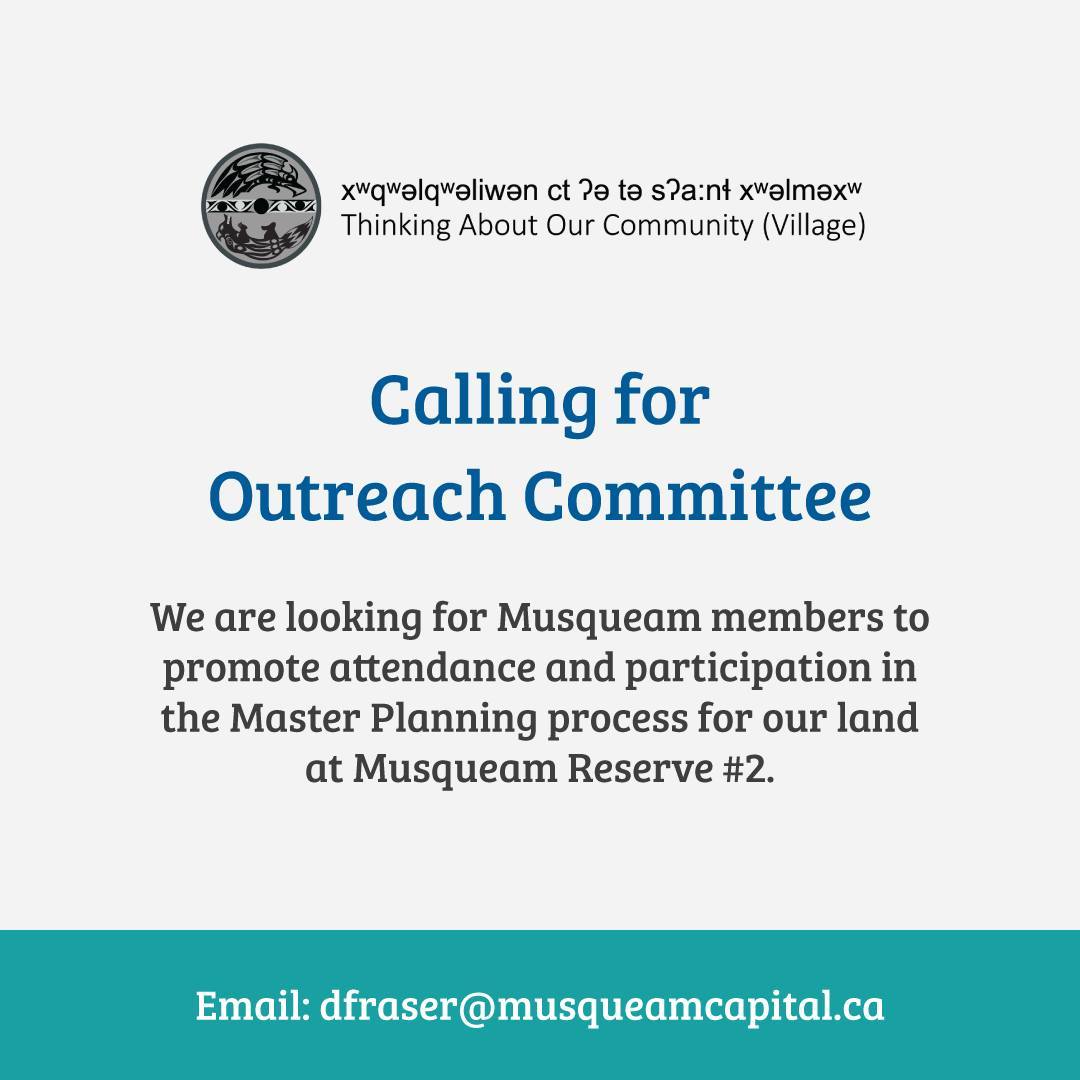 Call for Outreach Committee
We are looking for #Musqueam members to promote attendance and participation in the Master Planning process for our land at Musqueam Reserve #2.
This includes:
— Encouraging your Musqueam family members and friends to attend one of the December 7-8 Engagement Events (link in bio.)
— Facilitate family discussions at the December 7 Community Dinner on reserve
— Opportunity for future community engagement projects during the master planning process
— Honorarium provided
Interested? Email dfraser@musqueamcapital.ca by Monday November 15th 2021.