Comminity Info Session – Public Art at leləḿ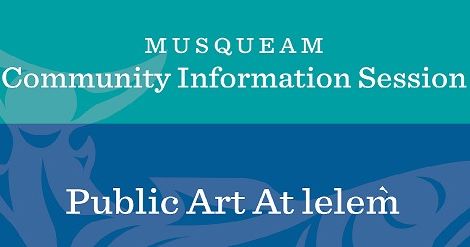 We will be hosting a second Community Information Session, regarding the public art at leləḿ, on June 25th, 2019.
If you were unable to make it to the first session on May 27th, or if you have further input, ideas or questions, you'll have another opportunity to join us at this upcoming session.
We hope to see you there!