Musqueam Indian Band breaks ground on residential development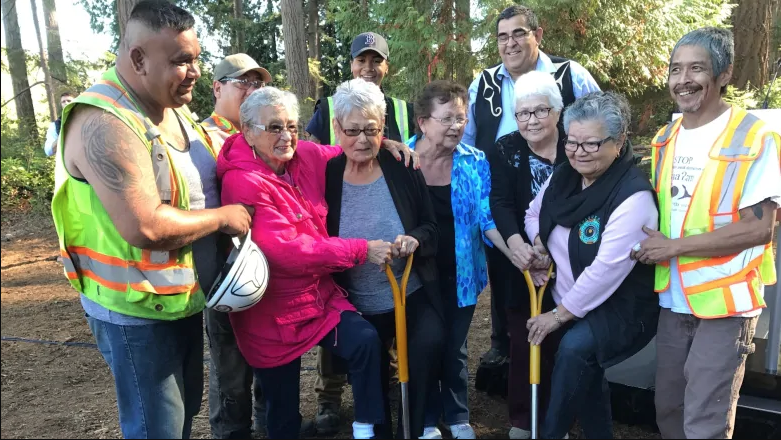 The Musqueam Indian Band says it has taken a significant step towards economic sustainability by breaking ground on a 8.4-hectare community in the University Endownment Lands.
The First Nation has chosen Polygon Homes as the developer for the first phase of a residential development called Lelem, which is the Musqueam word for home.
Over the next 10 years, the development will include four 18-storey highrises, a 12-storey rental building, and a mix of low-rise buildings and townhouses.
Once completed, it will house up to 2,500 people.